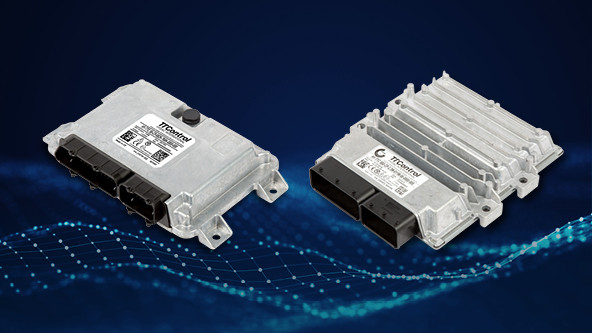 This article has been published first on iVT International
By Arno Purkrabek, Team Lead Product Management at TTControl
Innovation cycles of mobile machinery and its components are getting shorter. Machine differentiation increasingly occurs due to functions programmed in software. The changes are not only small and incremental but might even lead to completely new vehicle architecture, for instance when changing from a combustion engine powered machine to an electric or hybrid drive train. While all these changes are seen on the market every day, for most off-highway sectors there is one thing set in stone: customers of off-highway machines expect reasonable machine prices.
Shorter innovation cycles, higher effort and increasing cost pressure
On the one hand, the target is to have perfect fitting components on the machinery. This means, for example, the right size of Electronic Control Units (ECUs) to avoid carrying costs of too large or advanced components. On the other hand, often a certain flexibility for feature upgrades is requested and should be foreseen. An additional dimension to be considered by off-highway machine OEMs is the development effort put into designing a new vehicle line or variant. With shorter innovation cycles and the need for more machine configurations, low development efforts and short time to market are more important than ever before.
A closer look at the portfolio of electronics and software suppliers like TTControl unveils how the challenging requirements and limitations can be addressed with electronic components, taking Electronic Control Units as an example.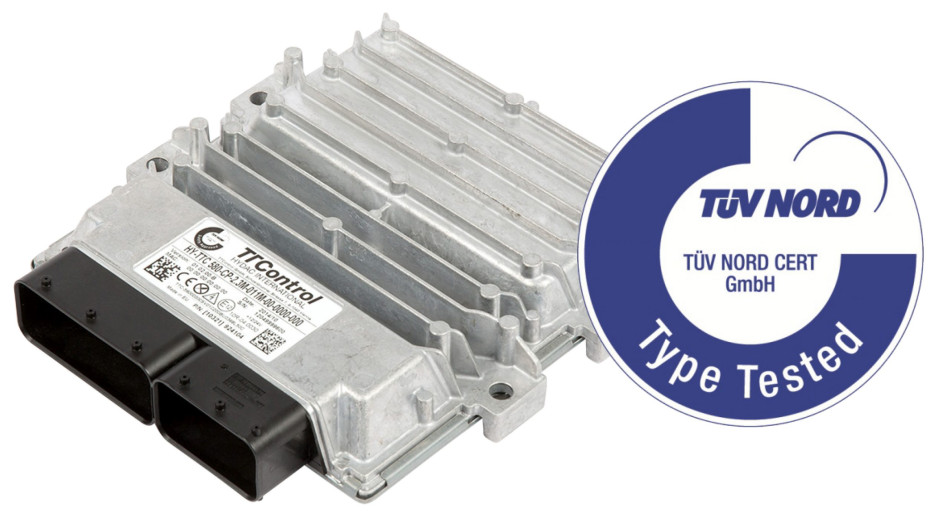 A high configuration ability of ECUs is extremely valuable. Certain electronic outputs, such as PWM and PVG used on TTControl controllers, drive various types of hydraulic valves on the market to control the working functions of construction machinery, for example. On another machine or machine configuration, the same pin might be used as an output to power the lighting, for example, of an agricultural harvester that is working on the field at night. Or in another case, to power a light, but additionally also control its flashing, as on firefighting vehicles for example. What seems to be simple at first sight is not in reality.
Every electronics engineer or programmer who has worked on mobile machinery will most likely confirm that the challenge is in the details. On the one hand, it must be ensured under all circumstances that a safety shutdown takes place in case an error is detected for a hydraulic valve with safety functionality on the output pin. On the other hand, the same detection mechanism might prevent using the same output for controlling the flashing cycle of the warning light on a firefighting vehicle.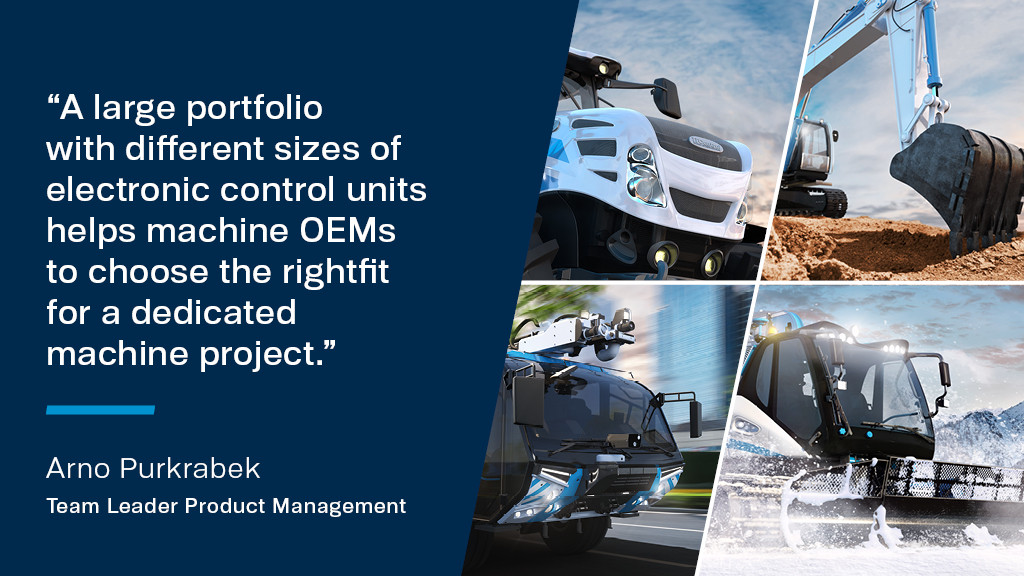 Therefore, when designing an Electronic Control Unit, a great deal of testing and dedication is required from the beginning. This will ensure a large variety of use cases are already covered at the early stages of designing and testing. The ECU provider has ideally realized this with a clever hardware design, which is then driven by the made-to-measure firmware. With this approach, high versatility can be achieved without unnecessary component costs. When the vehicle design is changed at a later point in time or the Electronic Control Unit is to be used for a different use case, the OEM can rely on the versatility of the controller. There is a high likelihood that the Electronic Control Unit has already been designed for this use case and is already proven in use somewhere in the market.
Diverse electronic components mean flexibility
Another point to address in the requirements mentioned is the controller portfolio itself. A large portfolio with different sizes of Electronic Control Units helps machine OEMs to choose the right fit for a dedicated machine project. Exchanging or extending one ECU with another one needs to be as easy as possible for the vehicle OEM. Ideally, programming code and testing cases can be taken over to a large extent. This can be further improved by using efficient development toolchains. Besides the C-programming environment or CODESYS programming, TTControl customers for example can also opt for the middleware from its joint venture parent company HYDAC International, called MATCH. This certified software environment has been adapted to the TTControl ECUs and the reusable library modules further streamline the development process and increase the quality of the application.
Ensuring component versatility is one way to counter the challenges of cost-efficient and innovative future off-highway vehicle design. In relation to the example of Electronic Control Units, this means having a selection of different sizes and types at hand is an advantage when starting a new machinery project. In combination with a high configuration ability of the components this helps to significantly increase development flexibility and reduce production time. Machinery manufacturers reduce their overall development effort and benefit from easier and faster implementation of new functions.