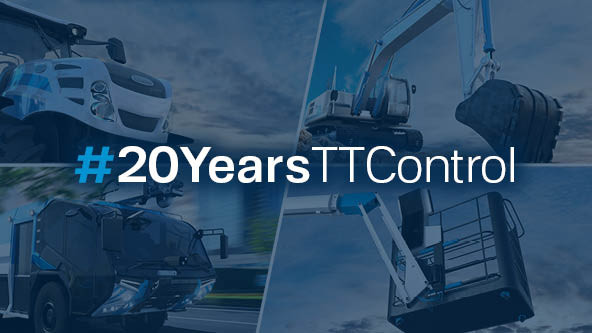 In 2001, TTControl was founded with a small team and a local customer base in Austria and Northern Italy. Within a couple of years, the company became a leading electronic solutions provider. Find out more about the history of TTControl and the trends that are driving the technological development of the mobile machinery market.
In the 1980s, the electronical system of the vehicle changed beyond recognition. The advances in microcomputing and electronics made control of all vehicle functions possible by electrical means.
That was when Erich Prinoth approached Microtec managing director Federico Giudiceandrea to deliver a specific electronic control solution. He wanted to develop a user-friendly steering wheel for his snow groomers. Ensuring electronic reliability for Prinoth's snow groomers was a challenge as they operate under harshest conditions such as extreme temperature fluctuations and strong vibrations and shocks resulting in high overall demands on reliability. Microtec mastered this challenge and the former manufacturer of electronic scanning and optimization solutions became Prinoth's major electronics supplier.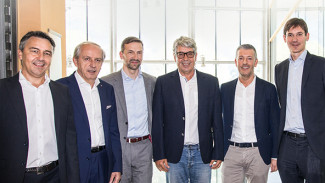 With the rise of technology and the increasing opportunities it provided, the new business grew to such an extent that Federico Giudiceandrea needed a partner to expand further. He found this partner in TTTech Group: TTTech already had a strong footprint in aerospace, space and automotive segments. And the leading supplier of time-triggered networking solutions wanted to expand its business and had the necessary technological expertise. Microtec and TTTech founded TTControl in 2001 with its branch in Brixen/Bressanone in Italy, which remains one of two main offices of TTControl till today. Roberto Ferrari who had previously headed the field of electronic controls at Microtec became the responsible operational manager - an area he oversees till today.
In the following years, TTControl introduced new applications and expanded to further industries and markets – including China and Japan that were particularly difficult to access for European electronics suppliers.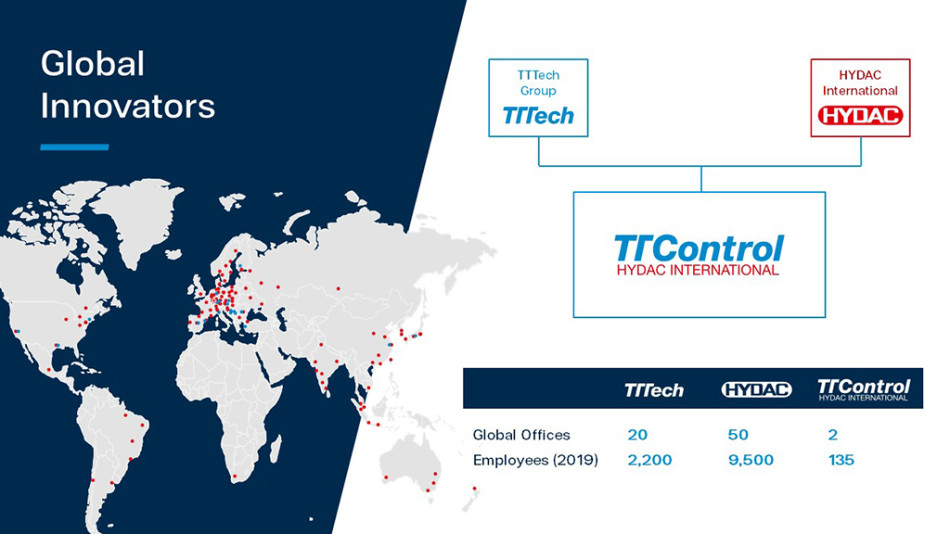 To expand its further international product distribution, TTControl teamed up with HYDAC International in 2006. The German manufacturer of hydraulic components and systems has about 50 branches and 500 trading and service partners worldwide at its disposal. The collaboration was so fertile that TTTech Group and HYDAC established TTControl as an independent joint venture company in 2008. In the same year the TTControl branch in Vienna was founded.
Today, TTControl is one of the worldwide leading full-service providers of electronic control systems, operator interfaces and IoT solutions for mobile machinery and off-highway vehicles. The company has supplied 550,00 ECUs and 82,000 displays since its foundation and supports OEMs in expanding digital capabilities that are vital to perform the ongoing shift from hardware to software-based vehicles. TTControl is still connected to Microtec with whom they founded the computer vision and AI-focused research and applications center Covision Lab in 2020. And of course: TTControl still ensures the functional safety of Prinoth's Snow Groomers – a successful partnership for 20 years.